Information about contact center load in real-time
---
Synerise supports the work of various departments, including call centers.
If Synerise analyzes the number of calls from the call center on particular days and times, you can automatically show customers the average waiting time on a particular day or hour. In addition, you can compare this data with the average data for a selected period.
By showing how many calls are received during the day and in a particular hour, your customers will be ready to wait longer or call at a different time.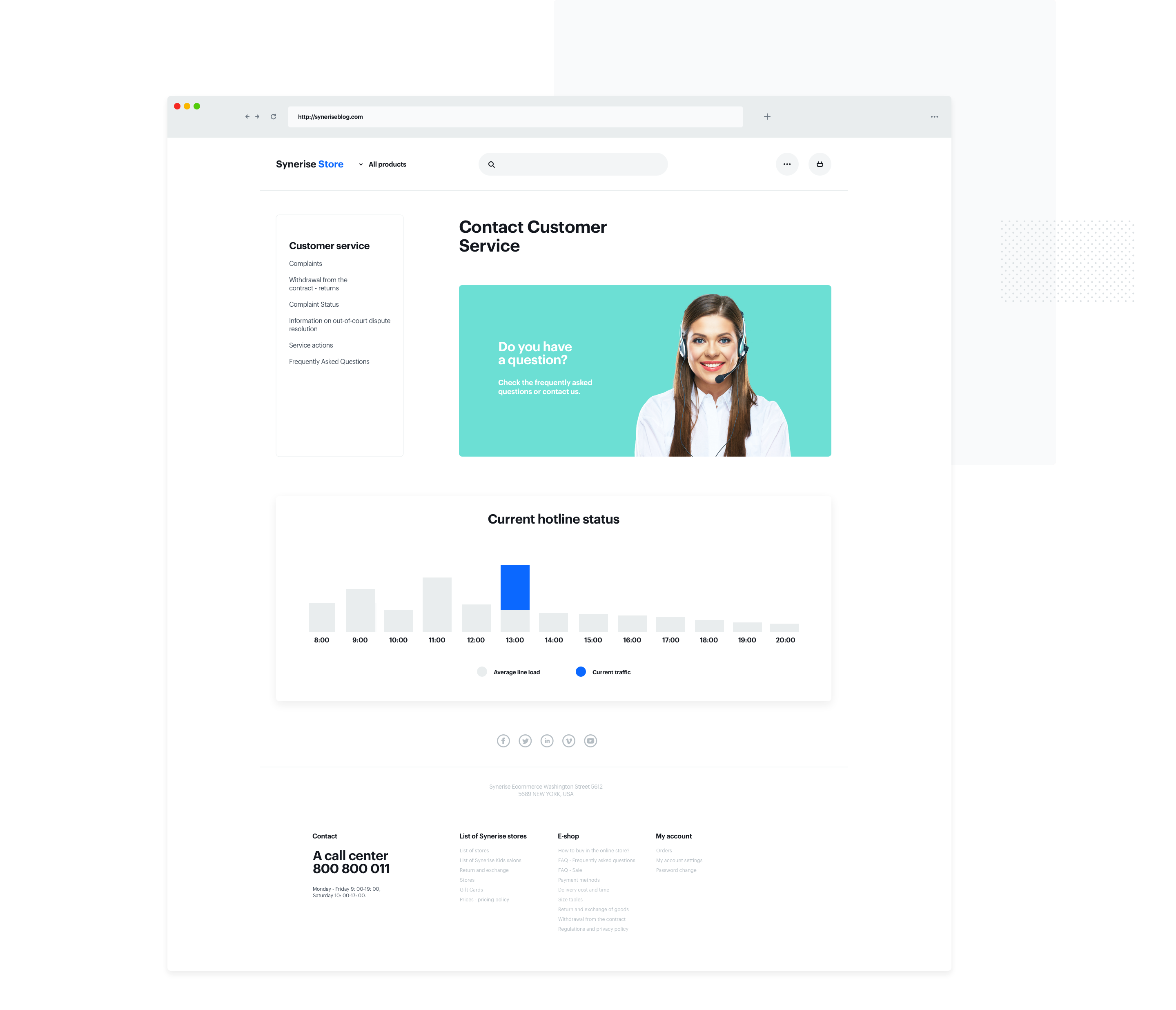 ---
How to do it
---
Learn more about creating dynamic content and creating metrics.
It is also good to know how to set custom events in Synerise. Custom events values can be used further in segmentation or automation features.