Previewing AI Search results
To test the results of the search engine or to check the results for a particular customer, you can use the Preview section in AI Search Engine.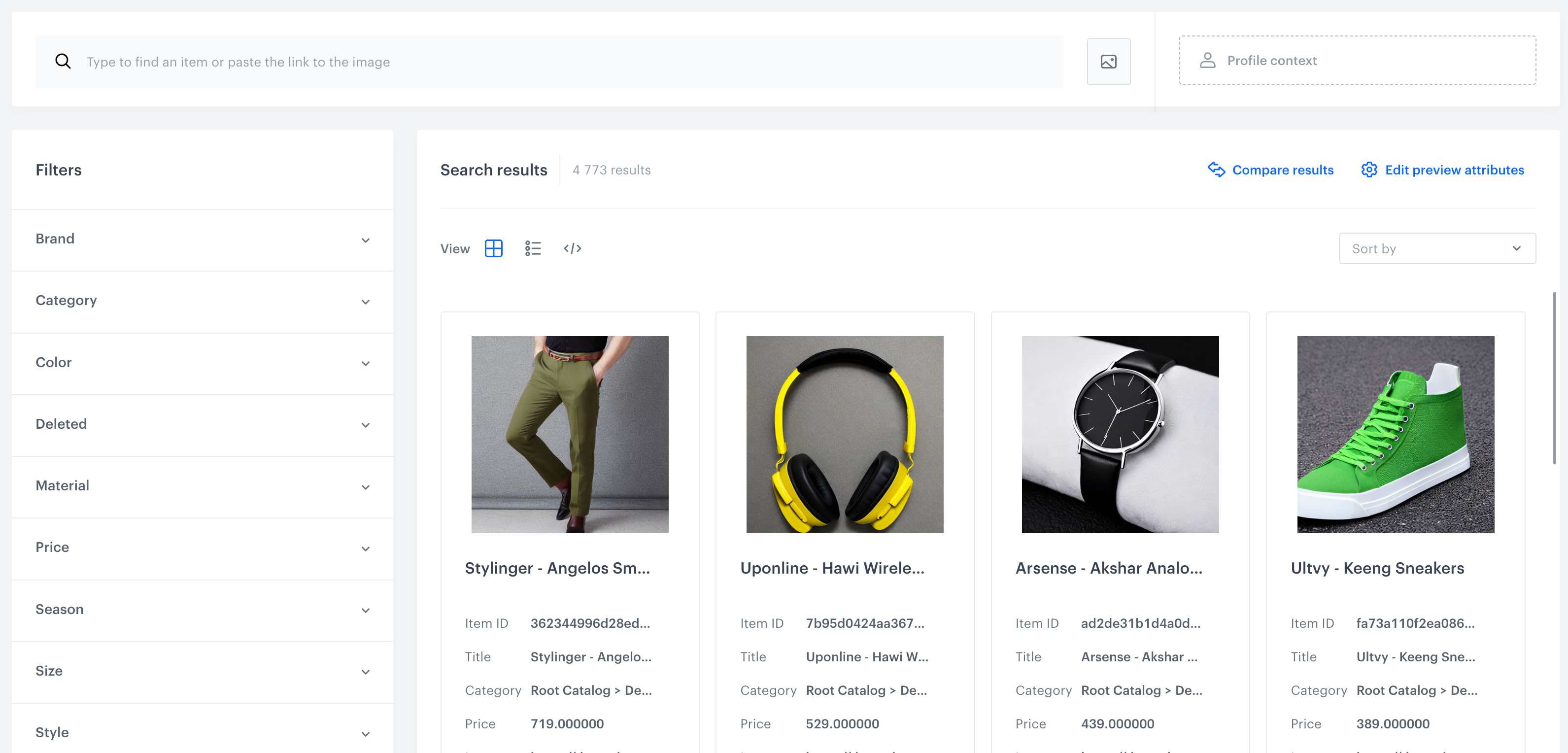 Go to AI Search > Indexes.
Select an index from the list.
Go to the Preview section.
In the search box, type any phrase to see the results you get from particular words.
To see the product recommendation for a specific customer, paste the UUID of the customer.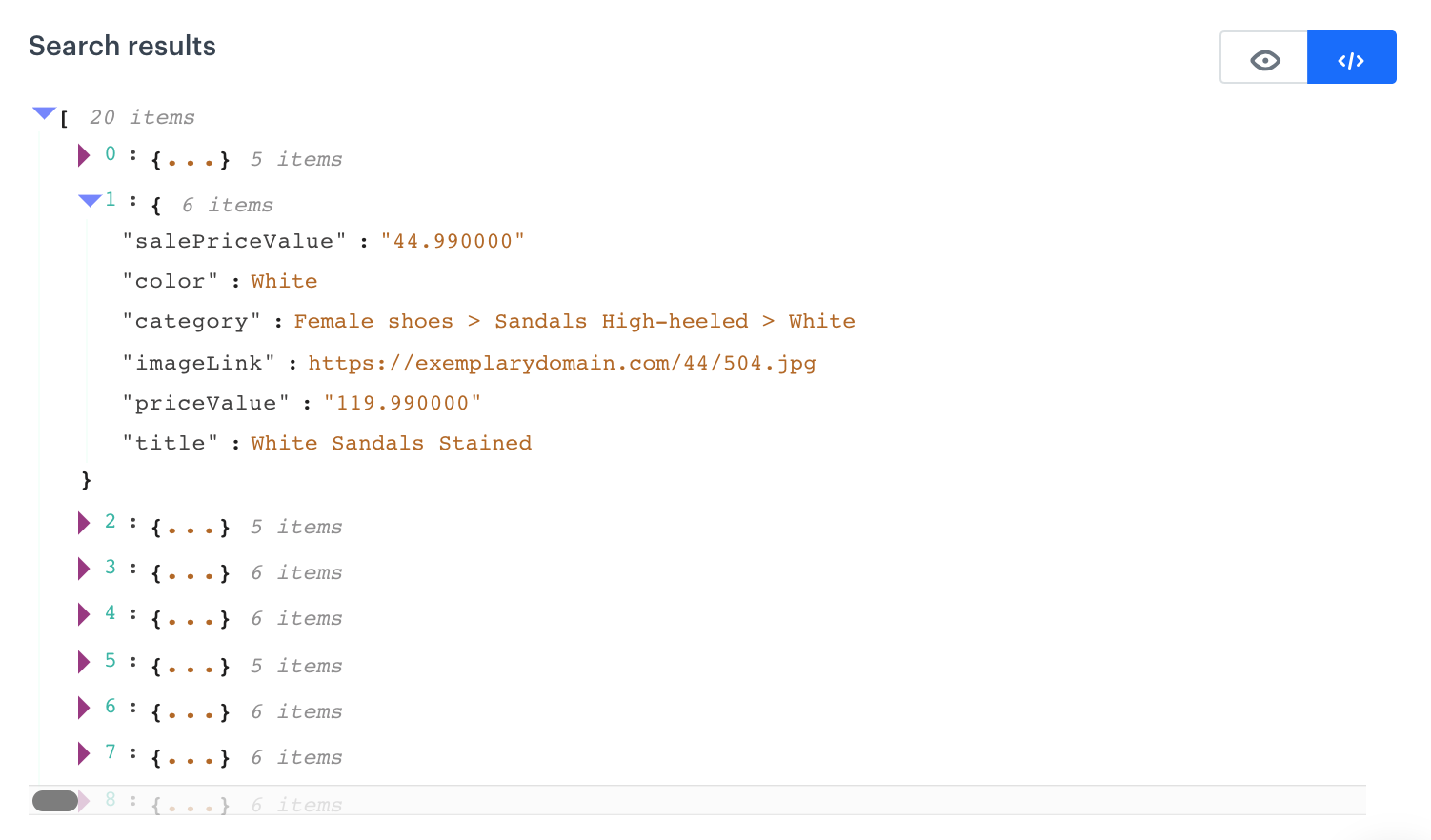 Editing preview attributes
---
You can set the preview attributes by clicking Edit preview attributes. By changing the preview attributes, you can control the attribute values that will appear in the preview.
More information about attributes for preview is available here.
Note:
This setting is mutual for the Recommendation v2 preview as well as the AI Search Engine preview.