STEP 3 Advanced analytics
---
Introduction
---
Let's focus on more advanced analytics in Synerise: Expressins. Expressions provide the capability to create custom indicators based upon mathematical formulas or calculations for both profiles and events, which can then be utilized as custom attributes.
The utility of expressions lies in their ability to be used for building loyalty programs and scoring structures. This allows you to reward profiles with points and bonuses if they complete a certain action. Additionally, expressions can be used to construct custom profile attributes which values are updated in real time.
From this chapter you will learn:

what kind of advanced analytics we have in Synerise,

how to use expressions in Synerise.
Expressions
---
Watch our Webinar!
Part IV: How to use Expressions.
Expressions
Expressions allow you to create your own indicators based on mathematical formulas or calculations for both customers and events and act as derived attributes.
They can be used as tools to build loyalty programs and award points.
Detailed information:
Expressions - check this article to learn more about expressions.
Types of functions in expressions - read about types of functions in expressions. They allow you to perform mathematical operations on the values received from customer attributes or events.]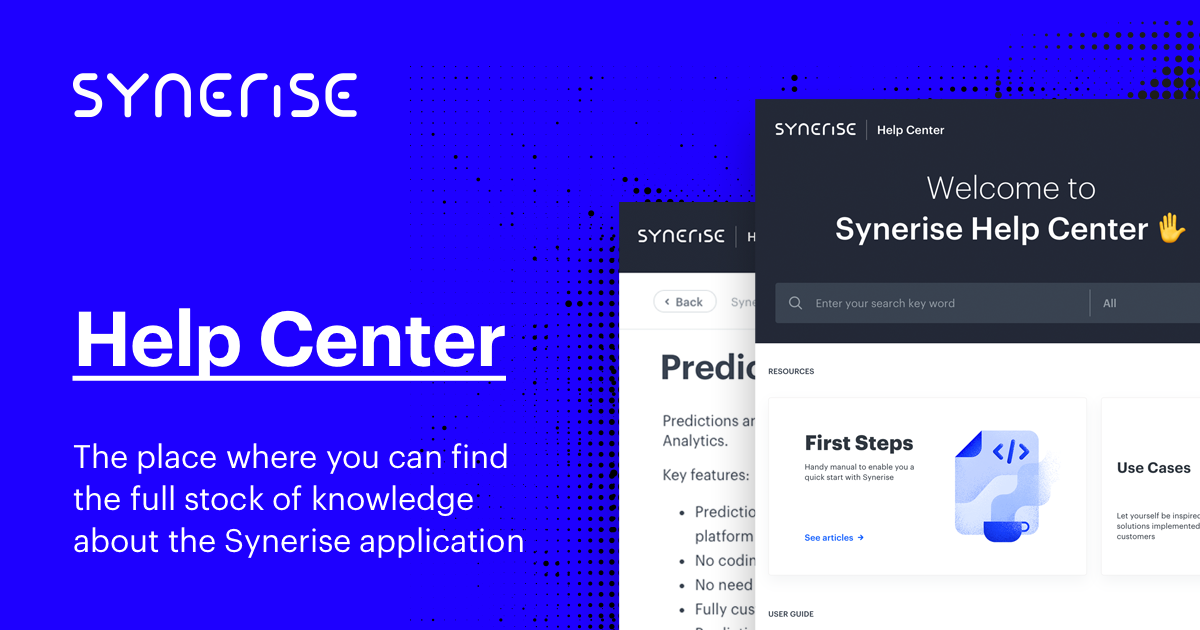 Expression documentation
Learn more about expressions settings from Analytics documentation in Help Center.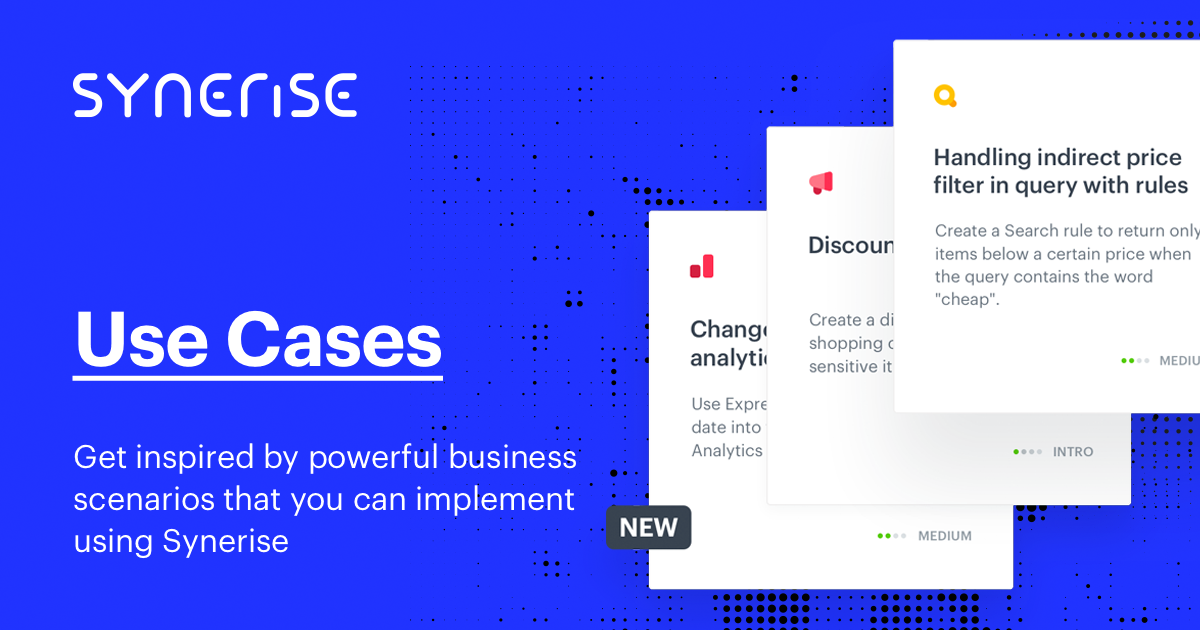 Use cases
Discover our use case base and check analytics cases.
Certification
Reading those materials you are ready to gain your Analytics certificate.