Enriching the product page with data from the catalog
---
In Synerise, we can use dynamic content campaigns in many different ways: to display a recommendation, pop-up, or use it as a tag manager that embeds various scripts on the website. One of the ways that we can also use dynamic content is enriching information about the product on the product page, for example, adding information about the low stock of the product, or displaying a label that the product is new / discounted or soon will be unavailable. We can use any information about the product that we collect in a product catalog to later display it on the product page in any way.
In this use case, we will show you how to enrich your product pages with information collected in the product catalog about quantity in stock and the "Super Offer" label.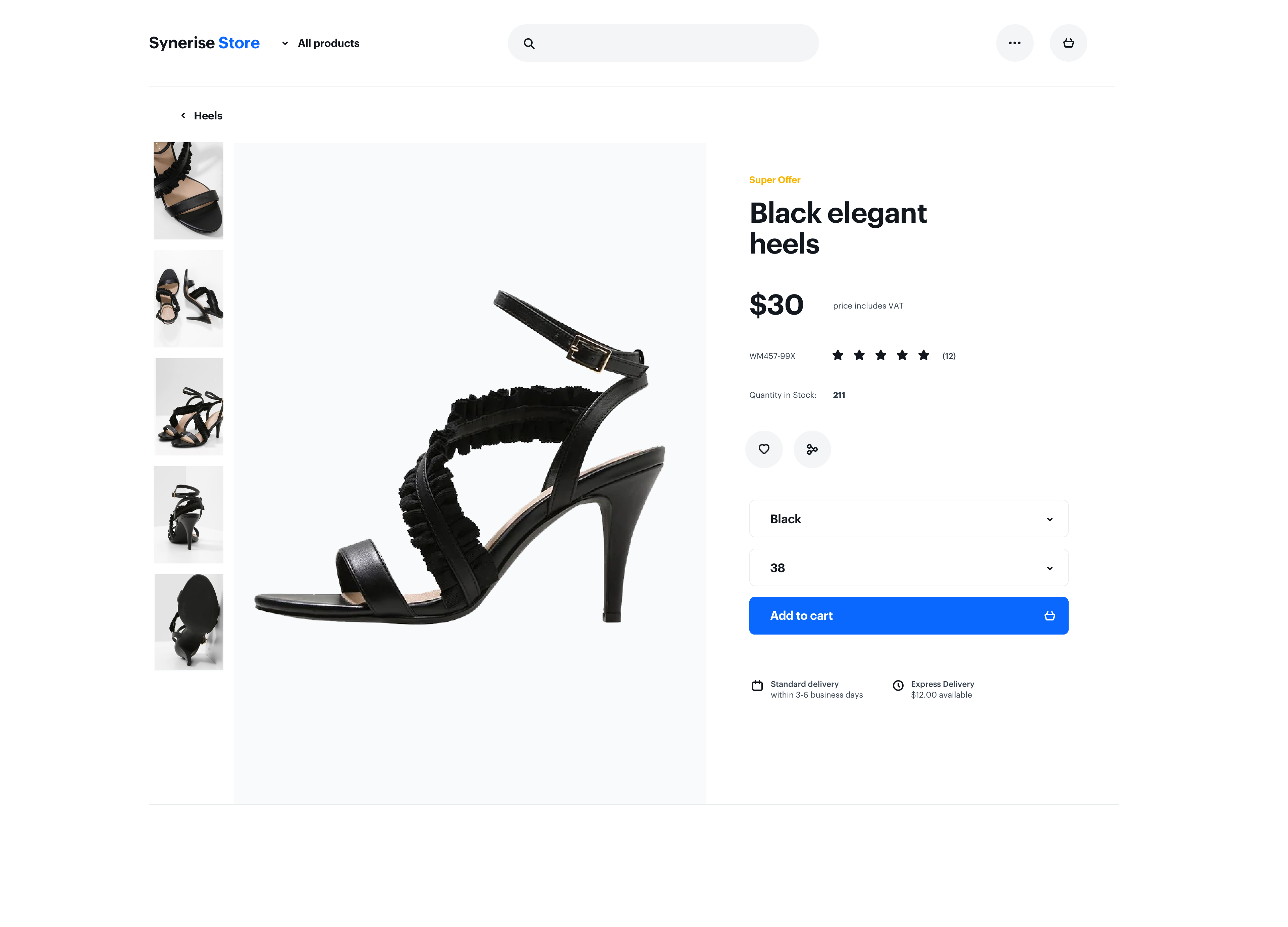 Prerequisites
---
Implement Synerise tracking code on your website.
Implement OG Tags on your website.
Create a product catalog. In your product catalog add the following columns as custom attributes:

a column with information about quantity in stock for every product
a column in which you include information if a specific product has the "Super Offer" label - adjust the name to your business needs.