Targeted web push campaign for parents
---
Children's products are directed to a special group of recipients, which we can identify thanks to behavioral analysis. Based on this we can target our campaign specifically to the parents or people whose behavior shows that they could be interested in those kinds of products. Targeted campaigns can help you to reach the right target group more easily, which may result in better campaign results.
Example of use – Retail industry
A client from the retail industry prepared a special offer for children's products addressed to parents. To do this, they created a segment of people from their database who met specific conditions—they visited websites with offers for children at least 3 times in the last 3 months but did not buy any product from this category.
For such users, a landing page with baby products was prepared. This landing with a specific code offered users up to 50% discount.
A link to the landing page was sent to customers via a webpush campaign.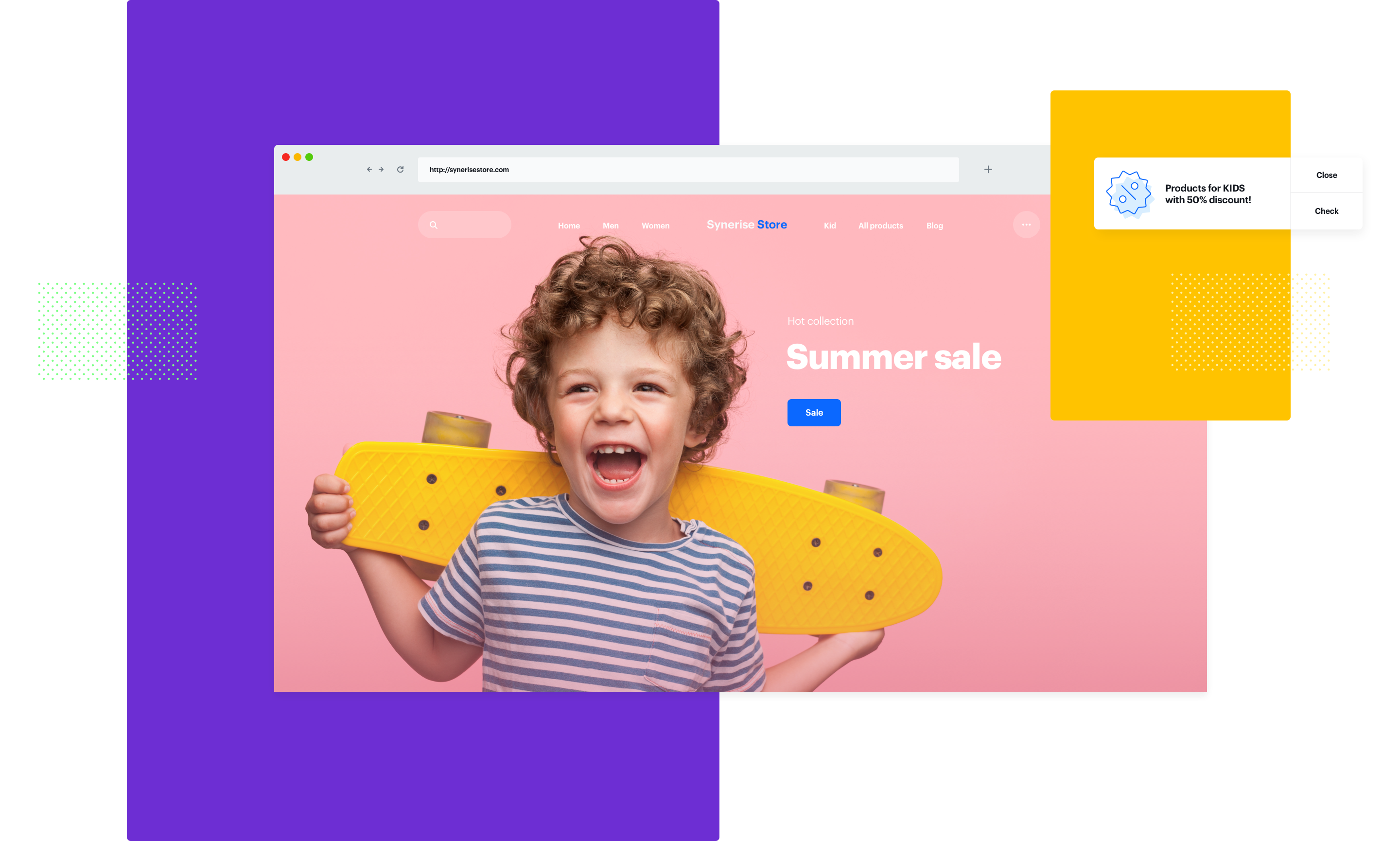 Requirements
---
Synerise Tracker
Webpush integration
Transactional events implemented
How to do it
---
Prepare an aggregate of type "count" for event page.visit, which in the title of the page contains the phrase "kids". Then, using this aggregate in the segment, indicate that its value should be greater than or equal to 3.

Send the webpush campaign to the segment created in this way.
Read more
---