Questions about Profiles
How can I filter clients in Profiles?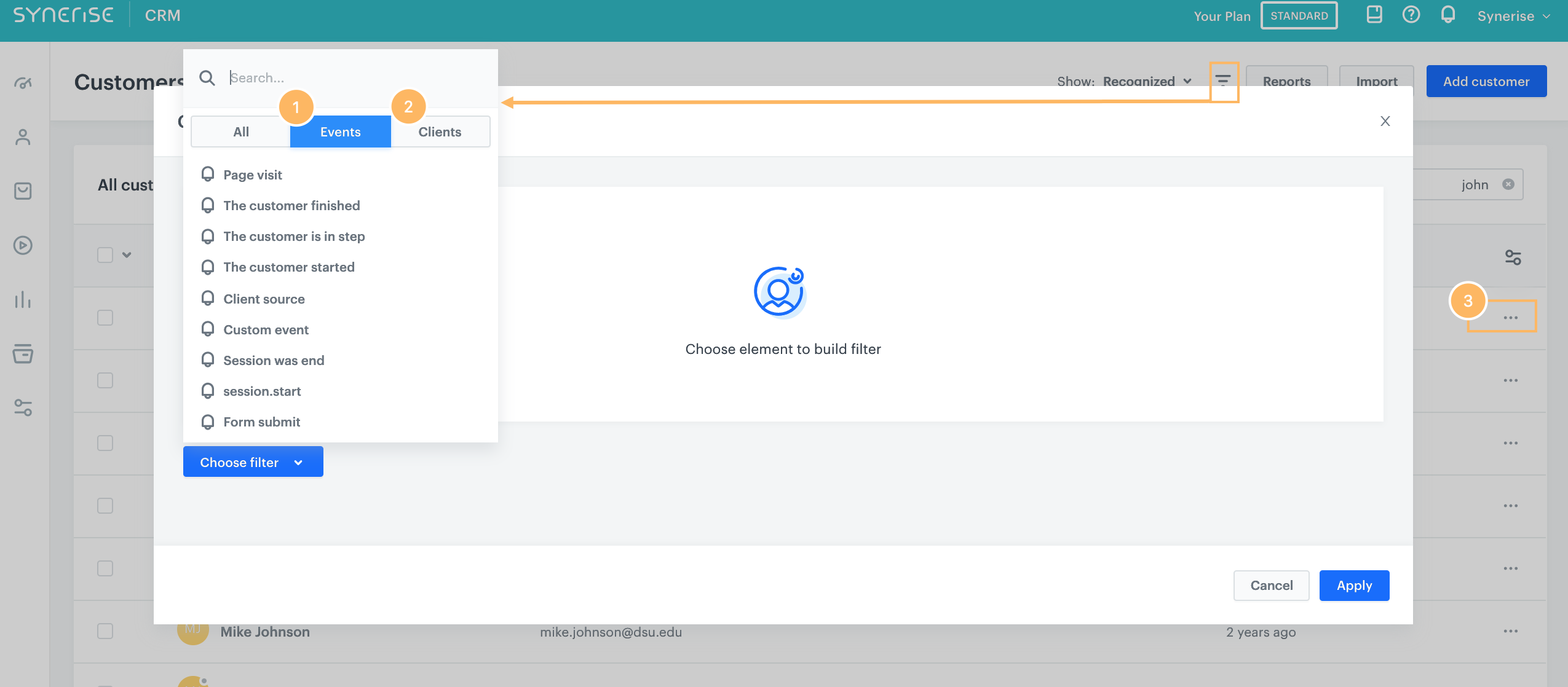 In the Synerise GUI, you can filter clients by events (1) or profile attributes (2). You can also use manual filtering (3).
Can I send messages from a profile card?
Yes, if the customer has an email address, you can send messages directly from the profile's card.

What details can I add on the profile card?
In the customer card, you can add tags and change marketing consents to individual communication channels. You can also use advanced editing to change the details of a profile.