STEP 2 AI products recommendations - campaign types
---
Introduction
---
AI recommendations allow you to present unique AI-powered item recommendations through several channels in order to promote items and encourage customers to make a purchase. In this article, you will find more information about campaign types in Synerise.
From this chapter you will learn:


about the main AI campaign types,


where you can find documentation about each campaign type.
Campaign types
---
In general, recommendation types are divided into 3 groups, depending on their context, which determines where and how each campaign may be implemented.
Recommendation in context of an item
---
Similar – shows related offers and recommends similar products to the ones the customer is looking for, based on item feed attributes and which products are frequently viewed together by customers on your website.
Visual - shows results of visually similar items, because the model analyzes images of the items from the item feed.
Cross-sell - offer complementary items to the ones the customers are viewing and get them to add more items to their shopping carts.
Item comparison - it shows the attributes of similar and previously viewed items in a table, which makes them easy to compare with the current item.
Typically, these types of campaigns are implemented on the product page, but it's possible to prepare, for example, cross-selling campaigns on the home page, with recommendations matching recently purchased products.
Also in the context of an item we can use cart recommendations used in multiple item context.
Cart recommendations - items commonly bought with items added to the basket.
You can place such recommendations in various places, e.g. on the product page or on the cart page.
Recommendation in the context of a particular customer
---
Personalized recommendations - shows products which are best suited for each customer. The model is trained on the basis of the behavior of all customers. Based on personalized recommendations models each customer will get a unique set of recommended products.
Last seen - display the items which have been viewed recently by a particular customer.
Recent interactions - allows you to promote items towards which the customers performed a specific action which you select.
Section - allows you to display a section with personalized item features such as a category, brand, style, collection, and so on. Read more ->
Attributes - allows you to promote the features of the items, such as brand, styles, categories or any kind of attributes which are selected for each customer individually. Read more ->
This type of campaign may be implemented in any page on your website, from home page to 404, and in emails.
Recommendation with no context
Top items - display top items, such as bestsellers of the last 30 days, items which have been viewed the most during the last 30 days, etc.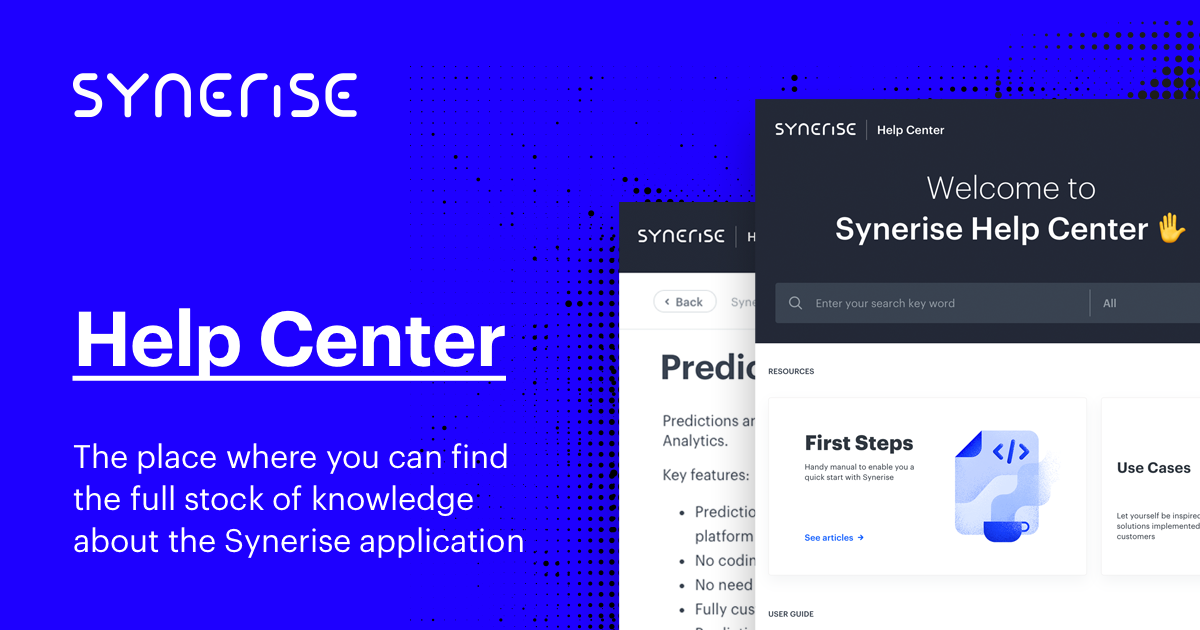 AI documentation
Learn more about AI settings from AI documentation in Help Center.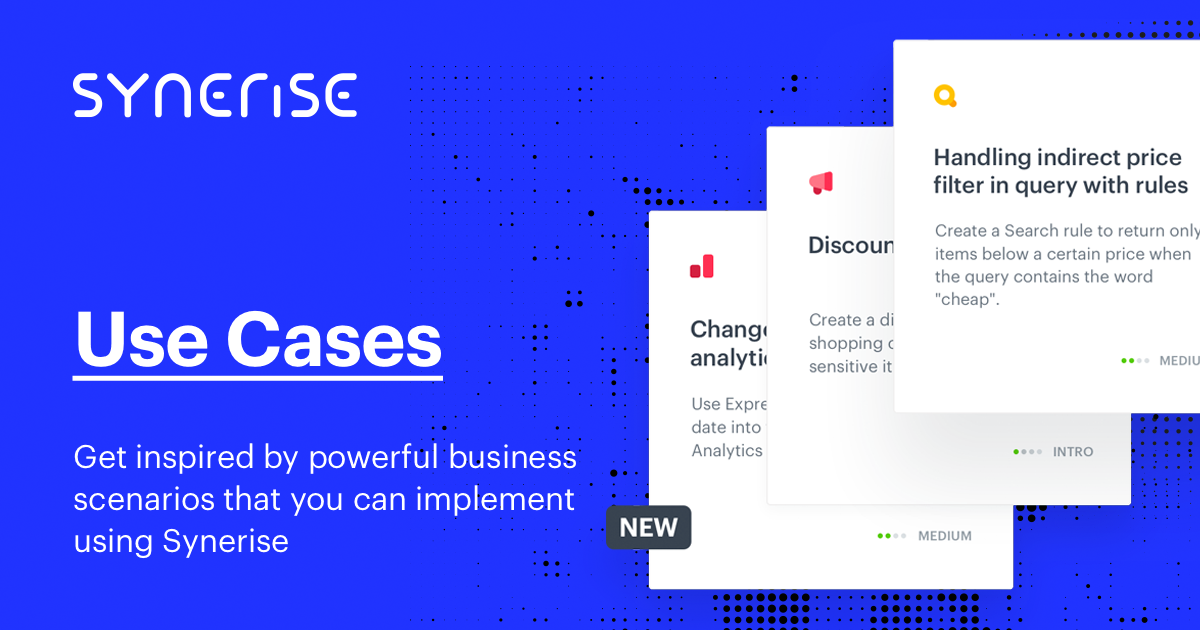 Use cases
Discover our use case base and check AI cases.
Certification
Reading those materials you are ready to gain your AI certificate.