STEP 6 Time optimizer
---
Introduction
---
The time optimizer function is a powerful tool, which will help you to identify the best time to launch campaigns and optimize the time to get the best results. It uses data-driven insights to analyze past campaigns and make predictions on the most effective time to launch future campaigns. It also offers powerful insights on the effectiveness of your campaigns and helps you to adjust your strategies to achieve desired goals.
From this chapter you will learn:


what is time optimizer,


how to use time optimizer.
Time optimizer
---
Synerise Time Optimizer is a powerful AI-driven automation tool that helps businesses to optimize their workflows, saving time and energy on tasks that can be automated. It also helps to identify opportunities to streamline processes, allowing businesses to focus on high-value tasks. With its intuitive interface and powerful AI engine, Synerise Time Optimizer is the perfect tool for businesses looking to improve their efficiency and productivity.
You can use time optimizer in:
Automation - time optimizer can be utilized for automation purposes via the Optimize time node, which tailors predictions to each customer individually.
Communication - It can also be used for communication, such as when scheduling emails, mobile push notifications, SMS, and web push notifications. In this instance, time optimizer will generate predictions for the optimal time to send a message to the entire audience.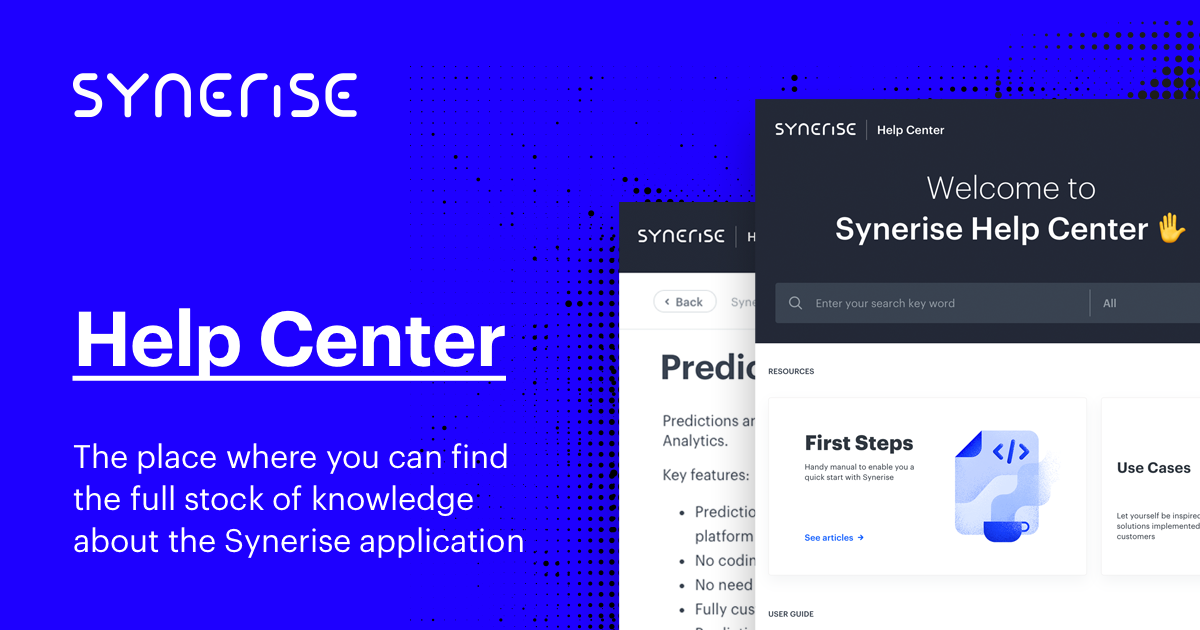 Time optimizer documentation
Learn more from time optimizer documentation in Help Center.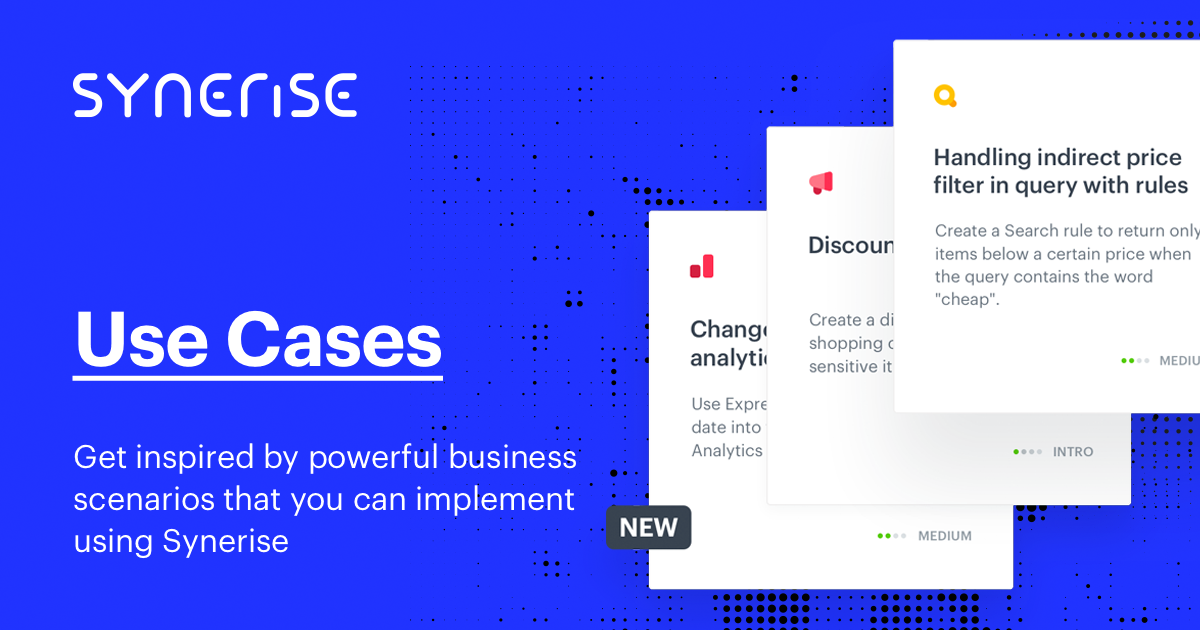 Use cases
Discover our use case base and check time optimizer cases.