Funnels
A funnel is a division of a customer journey into steps which allows you to follow the journey step by step until the conversion point. This way you can detect soft spots as you see at which step you lose the customers in the process. Another advantage of the funnels is the possibility of breaking down various sequences of customer actions into steps to see the transitions between them.
Business benefits
---
Increase conversion rate by delivering messages adjusted to the preferences of individual customers.
Predict sales volume as you see how many customers move to the next stage.
Identify problem areas by tracing the step in the funnel they often leave.
Funnels facilitate analyses of universal processes which let you focus on examining occurrences such as cart abandonment, cart recovery, message flows, and many more.
Requirements
---
A tracking code implemented into the website.
Funnel example
---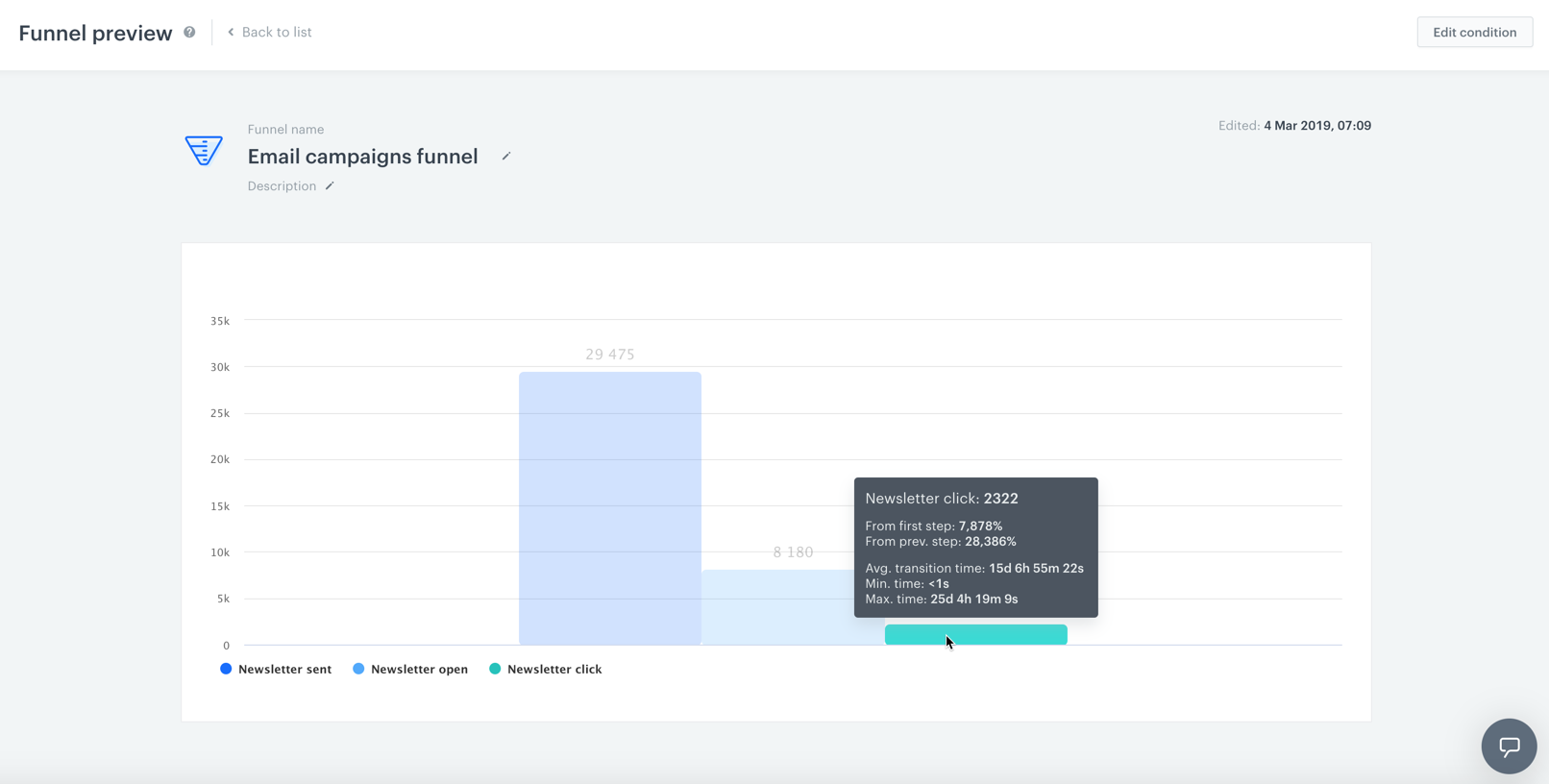 Contents