Previewing segmentations
When you create a segmentation, you can check the results it produces.
Go to Analytics > Segmentations.
Click the icon on the segmentation you want to preview.
From the dropdown list, choose the Preview option.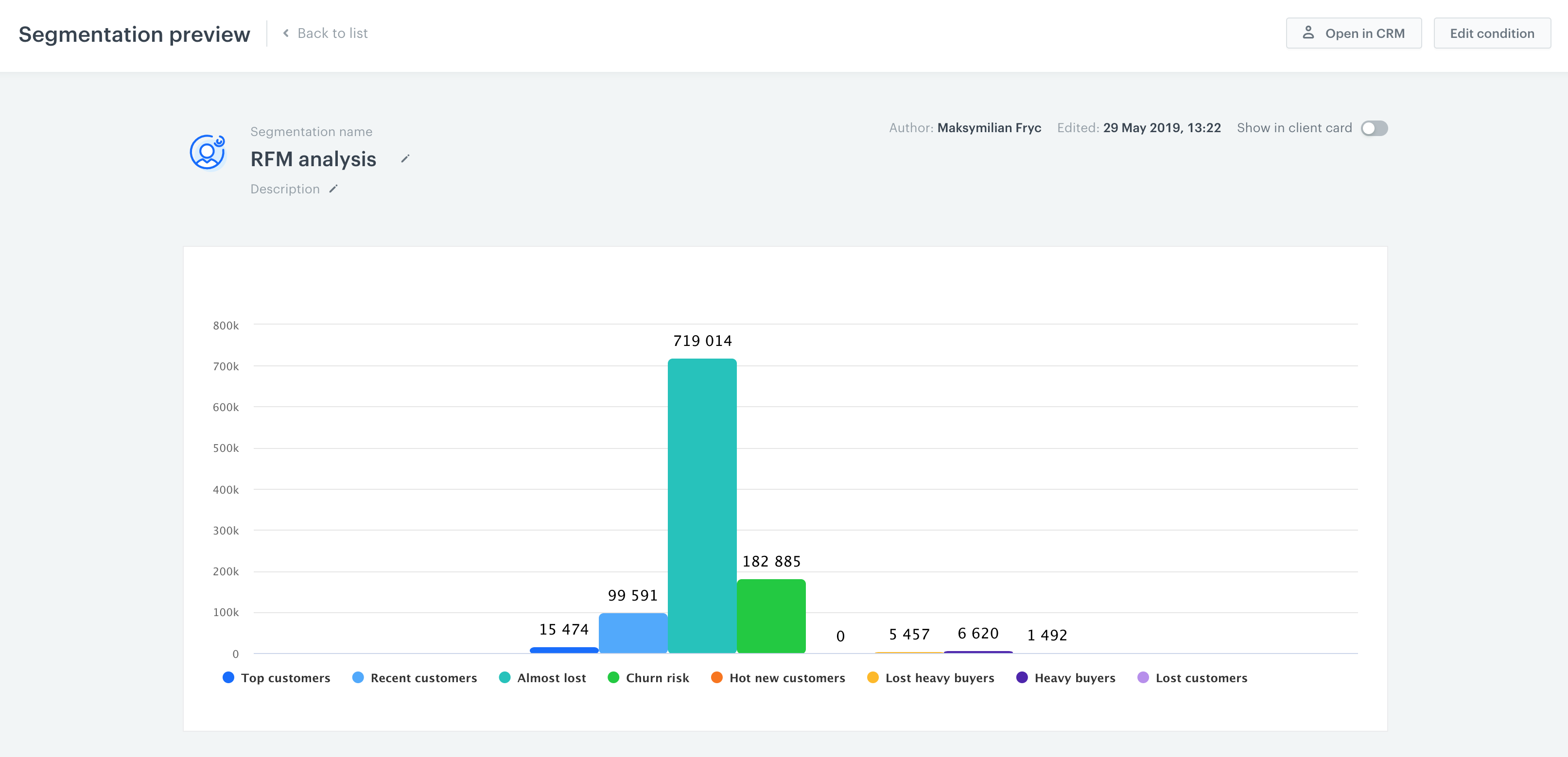 To go back to editing the segment, click the Edit condition button.
To preview the list of customers that meet the requirements of the segmentation, click the Open in Profiles button.