Trends
A trend is a presentation of event occurrences over time on a chart. It allows you to check the results of events you track and predict their direction. With this knowledge, you can undertake the appropriate business activities.
Business benefits
---
Combining different data and finding correlations between them.
Tracking changes in selected events over time.
Building your own analytical models.
Requirements
---
A tracking code implemented into the website.
Trend example
---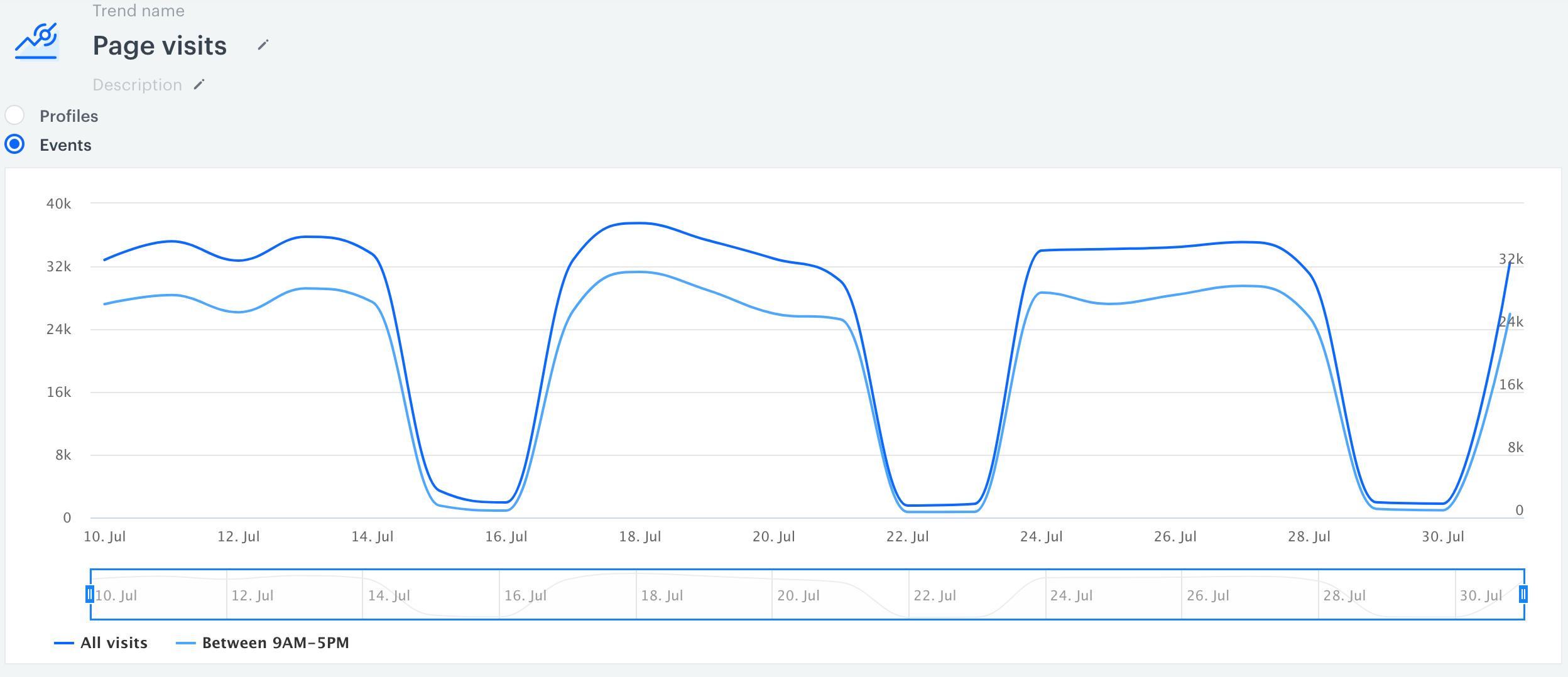 Contents